Your Midwest Source of Premium Buffing Products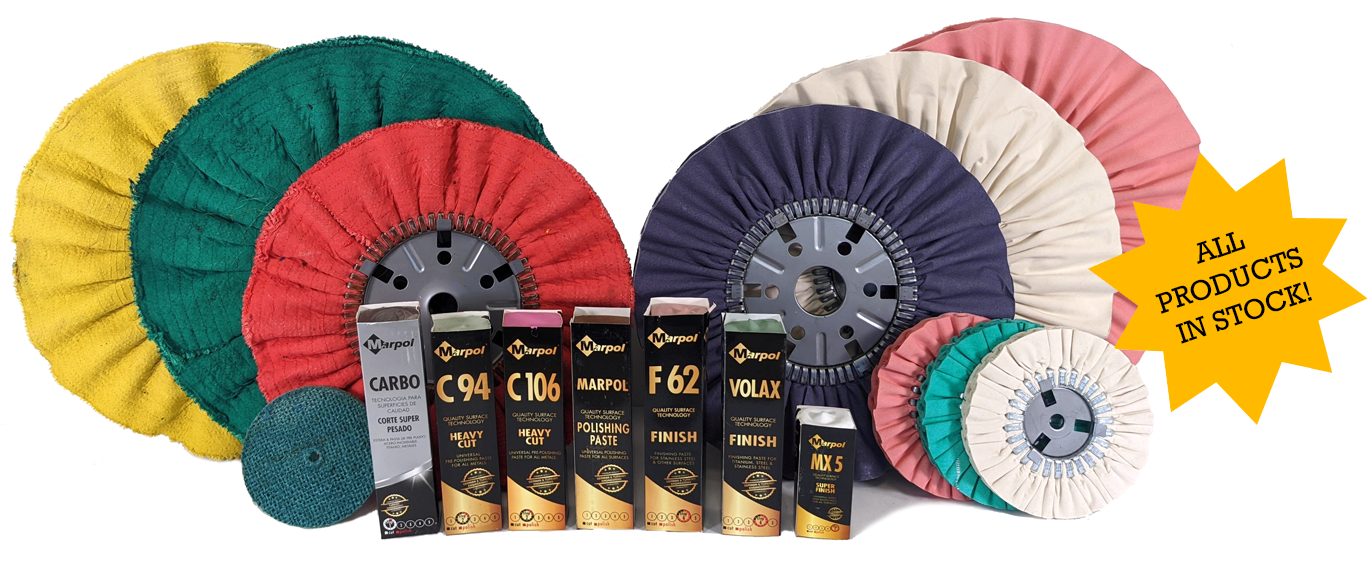 Fintech is a premier midwest distributor of Marpol buffing products and compounds. We carry a variety of 8", 10", 17" and 20" dia airway buffing wheels to fit your finish. Need help? Contact us to speak with one of our sales engineers regarding your specific application. Contact us for pricing and availability.
High Quality
Premium treatments and compounds
Midwest Location
In-stock products ready to ship next day.
Performance
From brushed Satin to Mirror finishes
Cost Effective
Price competitive with low minimums